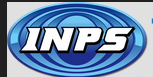 1st National Processing is an interesting case for us at CheapestMerchantAccounts.com. During our research of this company we found various different items that seemed to contradict each other.
For instance, on their website they claim to have been in business for 15 years, yet in the footer or their page they claim that they have been in business since 1993. While this does represent a slight inconsistency, when a visitor clicks on the Better Business Bureau badge on their site, the information listed with the BBB says that the company was started in 2000 and has been accredited by the BBB since 2006.  Inconsistencies like this are warning signs for us that we really need to stay vigilant in our review of these companies.
While 1st National Processing does not mention it once on their About Us page, they are a subsidiary of iPayment.  This is relevant as iPayment is therefore the floor setter for 1st National. While 1st National is one of their larger subsidiaries and therefore often able to negotiate lower rates than iPayment themselves offer their clients, you are adding an additional filter through which your payments are being processed.
What we found most interesting is the amount of information on their website. They offer a large number of consumer protection and information type of articles, which are actually a great resource for most merchants. However there is some selfserving going on, specifically in their section about contracts. They go on and on about the dangers of signing a contract, but seem to act as though there is no way to avoid it. They actually remark that it is impossible to sign a merchant account contract without signing on for a multi-year specified length agreement. This is just not true, and is only useful when trying to set up themselves as the "best" type of long term contract.
They are currently rated an A by the Better Business Bureau with 11 complaints levied against them over the past 36 months (at the time of this review). There do not seem to be any out of the ordinary complaints, sadly it looks as though various 1st National Processing customers have also dealt with the issues of signing contracts that they did not fully understand.
Stay or Switch from 1st National Processing To Another Merchant Service?
Are you unhappy or happy with credit card procesor services 1st National Processing ? Share your comments, insights, honest opinions, service levels from merchant account 1st National Processing. Have you been Shutoff, Closed, Denied, Cancelled by 1st National Processing? What are the ratings for 1st National Processing? Post your experiences with 1st National Processing on Sales Practices, Length of Contract, Hidden Fees, Early Termination Fees, Problems with 1st National Processing, Chargebacks, Extra Fees, Transaction Rates, Contracts, Contacts, Support, Services 1st National Processing. Find lower cost merchant account processor quotes and comparisons no contract service providers that have cheaper rates then 1st National Processing. Leave your customer rating and review of 1st National Processing below.