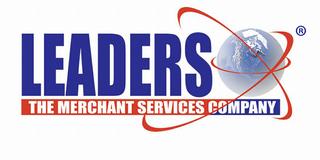 Leaders Merchant Services, whose website is RockBottomMerchantAccounts.com, aggressively promote their low rates and fees. In addition they have a number of add-ins and other promotions to lower the initial cost of setting up your merchant account.
Leaders is a California-based company that specializes in debit card and credit card processing for companies of all sizes. They are currently rated A+ by the Better Business Bureau and have been incorporated since January of 2000.
Leaders seems to very active in disputing the complaints on them that we found online. While they typically apologize for the issues the merchants faced, they often refer to the fact that the individual signed a contract that stipulated the fees and charges the merchant would see. These were typically according to the merchants, fees and charges that were not explained during the sign up process and are a concern for new merchants considering Leaders for their credit card processing. This does bring up some concerns but they seem to be working on correcting these issues and improving their offering.
Similar to some of our other top processors Leaders is proud of their A+ BBB rating and offer all merchants a 30-day trial for new merchants to try their service before the contract comes into play. As we have written about we try and avoid recommending merchant service providers that have contracts, however Leaders looks to be a solid company and we recommend you give them consideration.
As always if you have personal experience with Leaders we would greatly appreciate your input as we look to improve our website and rankings.
As we mentioned Leaders is also known as RockBottomMerchantAccounts.com – you can connect with them there or call them directly at 1-866-752-7418
Stay or Switch from Leaders Merchant Services To Another Merchant Service?
Are you unhappy or happy with credit card procesor services Leaders Merchant Services ? Share your comments, insights, honest opinions, service levels from merchant account Leaders Merchant Services. Have you been Shutoff, Closed, Denied, Cancelled by Leaders Merchant Services? What are the ratings for Leaders Merchant Services? Post your experiences with Leaders Merchant Services on Sales Practices, Length of Contract, Hidden Fees, Early Termination Fees, Problems with Leaders Merchant Services, Chargebacks, Extra Fees, Transaction Rates, Contracts, Contacts, Support, Services Leaders Merchant Services. Find lower cost merchant account processor quotes and comparisons no contract service providers that have cheaper rates then Leaders Merchant Services. Leave your customer rating and review of Leaders Merchant Services below.
———————–
Note: Before you get started here is a final piece of advice from our co-founder Robert Evans on the importance of calling a merchant service provider and avoiding the temptation to ask for rates and quotes through email alone. Why You Should Always Call
———————–