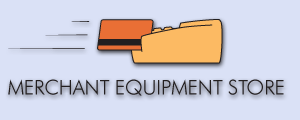 Merchant Equipment Store is one of the better companies we have had the opportunity to come across since starting this website. To begin their website is one of the cleaner and more user friendly ones that we have encountered. While this is obviously less important than the rates, fees, and customer service they offer. However while looks can be deceiving we have often found that those merchant providers that provide quality products also demand of themselves a high standard throughout their operation including their corporate website.
They are based our of Austin, Texas and are currently rated an A by the Better Business Bureau. The company was founded in 1997 and has been accredited by the BBB since 2004. While they only have 7 complaints over the last 36 months, 5 of the complaints have been closed over the past 12 months. This is a worrying trend and we will stay vigilant in monitoring these numbers as we move forward.
The complaints levied against The Merchant Equipment Store fall into the standard class of those we've seen throughout this process. Often these are a result of merchants not understanding the contracts they are agreeing to. While common enough, we always recommend that merchants look for merchant processors with very open disclosure on all their rates/fees/contract terms. While credit card processors would risk not signing as many accounts in the short term, we believe that eventually the rewards of having a sterling record would offer far greater benefits.
Stay or Switch from Merchant Equipment Store To Another Merchant Service?
Are you unhappy or happy with credit card procesor services Merchant Equipment Store ? Share your comments, insights, honest opinions, service levels from merchant account Merchant Equipment Store. Have you been Shutoff, Closed, Denied, Cancelled by Merchant Equipment Store? What are the ratings for Merchant Equipment Store? Post your experiences with Merchant Equipment Store on Sales Practices, Length of Contract, Hidden Fees, Early Termination Fees, Problems with Merchant Equipment Store, Chargebacks, Extra Fees, Transaction Rates, Contracts, Contacts, Support, Services Merchant Equipment Store. Find lower cost merchant account processor quotes and comparisons no contract service providers that have cheaper rates then Merchant Equipment Store. Leave your customer rating and review of Merchant Equipment Store below.