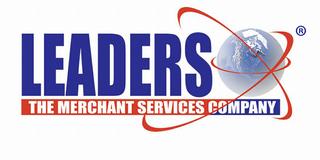 Leaders Merchant Services, whose website is RockBottomMerchantAccounts.com, aggressively promote their low rates and fees. In addition they have a number of add-ins and other promotions to lower the initial cost of setting up your merchant account.
While they offer attractive rates in their packaging, we have recently spoken with some customers who had concerns that the rates they had expected to receive were not mirrored in their statements. Reviewing their accounts it looks as though the qualifications for items to downgrade from qualified to mid/non-qualified were such that very very few transactions would ever get the qualified rate. This brings up an interesting item as many customers feel when dealing with a tiered pricing structure that all companies have the same tiers. While the tiers themselves are called the same thing, each company sets its own standards for each. It would appear that Leaders has set up very difficult standards for a transaction to be considered qualified. As such I would be very careful to pay close attention to your mid and non qualified rates before signing any contract, while this is good advice with any merchant processor it is especially important with Leaders.
Leaders is a California-based company that specializes in debit card and credit card processing for companies of all sizes. They are currently rated A+ by the Better Business Bureau and have been incorporated since January of 2000.
Leaders seems to very active in disputing the complaints on them that we found online. While they typically apologize for the issues the merchants faced, they often refer to the fact that the individual signed a contract that stipulated the fees and charges the merchant would see. These were typically according to the merchants, fees and charges that were not explained during the sign up process and are a concern for new merchants considering Leaders for their credit card processing. This does bring up some concerns but they seem to be working on correcting these issues and improving their offering.
Similar to some of our other top processors Leaders is proud of their A+ BBB rating and offer all merchants a 30-day trial for new merchants to try their service before the contract comes into play. As we have written about we try and avoid recommending merchant service providers that have contracts, and our concerns about what transactions are deemed "qualified" make us hesitant to give Leaders a higher ranking at this time.
As always if you have personal experience with Leaders we would greatly appreciate your input as we look to improve our website and rankings.
As we mentioned Leaders is also known as RockBottomMerchantAccounts.com – you can connect with them there or call them directly at 1-866-752-7418
———————–
Note: Before you get started here is a final piece of advice from our co-founder Gerald Evans on the importance of calling a merchant service provider and avoiding the temptation to ask for rates and quotes through email alone. Why You Should Always Call
———————–
Leaders Merchant Services Review
Gerald Evans
2012-04-28 16:59:45
Leaders Merchant Services, whose website is RockBottomMerchantAccounts.com, aggressively promote their low rates and fees. In addition they have a num…