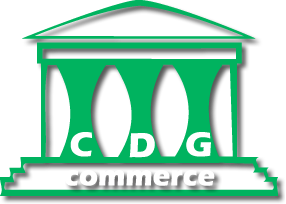 CDGCommerce represents a solid option for merchants looking for a credit card processing company. One of the factors we take seriously is their cancellation/termination fee – we tend to find that it is a good indication of potential other red flags (whether it is rising rates or hidden fees). Our experience has been that those merchant providers that provide excellent service without hidden costs, tend not to need any contract/cancellation fees to lock their merchants in.
Having said that we have seen better rates and costs with other providers, but merchants that know how to negotiate could have some luck with creating a merchant account that stacks up with some of our favorite providers.
Stay or Switch from CDGCommerce To Another Merchant Service?
Are you unhappy or happy with credit card procesor services CDGCommerce ? Share your comments, insights, honest opinions, service levels from merchant account CDGCommerce. Have you been Shutoff, Closed, Denied, Cancelled by CDGCommerce? What are the ratings for CDGCommerce? Post your experiences with CDGCommerce on Sales Practices, Length of Contract, Hidden Fees, Early Termination Fees, Problems with CDGCommerce, Chargebacks, Extra Fees, Transaction Rates, Contracts, Contacts, Support, Services CDGCommerce. Find lower cost merchant account processor quotes and comparisons no contract service providers that have cheaper rates then CDGCommerce. Leave your customer rating and review of CDGCommerce below.